*This post contains affiliate links with Lumens. I only work with brands that I know, trust and feel my readers would love. All opinions are 100% my own.
---
Dear mama friends,
I don't know about you but I love being outside. For one, I can let my wild kiddos run free and have a tad bit of personal time which truly changes into time spent kicking the soccer ball with the girls or grilling out with my hubs and friends. Beautiful summer weather always make me want to revamp our awesome outdoor space and make it more entertainment friendly and fun. I also wanted our outdoor space to feel relaxing and quaint, a place where you could unwind with a beer or fall asleep on our porch swing. (Mission accomplished with my little Maris).
I have tons of favorite little shops that I browse through to search for affordable pieces to decorate my outside space, but my favorite by far is Lumens. Whether you're lounging with a good book or hosting dinner for friends, Lumens has gorgeous, modern outdoor furniture made to last. Take a look at some of my favorite outdoor pieces and get some design inspiration for this season. They are easy to integrate into your backyard area to make a statement of relaxation and fun but won't break the bank.
This lounge chair is made for summer days. This piece is a prime example that less is more, and in this case — more comfortable than the rest.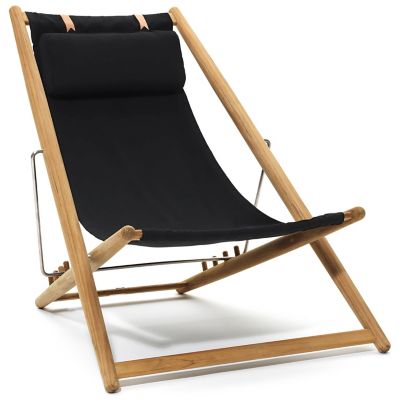 Enjoy the natural beauty of sustainably farmed teak with this minimalist dining collection. Versatile and water-resistant, you can achieve a beautiful outdoor dining space without worrying about maintenance.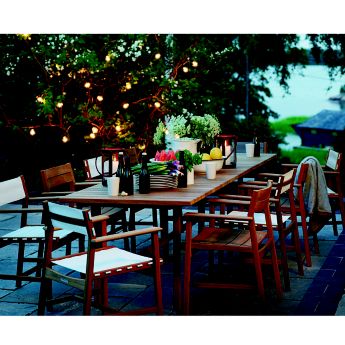 Got room for one more? With resistant Sunbrella upholstery, the whole family can lounge on this sectional together — summer treats and all.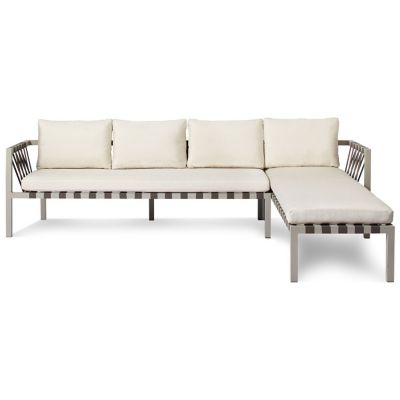 Have a great backyard space or creative DIY ideas to spruce up your space? Send them to me – I would love to check them out and feature on the blog! Check out more great furniture finds to spruce up your outdoor living space at Lumens.com.